Can you Imagine the New fit and Slim You?
Here's How it Can Happen…
Now you've seen the video – now it's time for action.
OR

This is the Best Value Choice


Get The Snack Box Diet eBook

Only.


Get the
Snack Box Diet eBook
AND
The First Months Membership
Free
If you'd like some more information see the Join page first.
All the very best,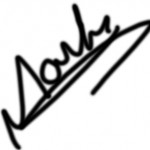 Mark Moxom
But if none of that can tempt you…
Just sign up for the "Guaranteed Diet Success" email course.
It's free and you have noting to lose – except maybe a few unwanted inches.
Membership Deal: Initial Payment of $13.95, first month free and then monthly payments of $13.95. You can cancel any-time.