Friday, April 15th, 2016 at 2:08 pm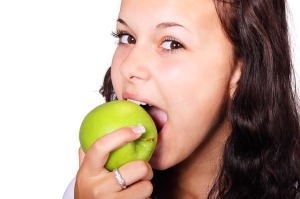 It's no big secret that people have different taste preferences. Some of us gleefully devour arugula salads for lunch, while others won't touch greens unless they're baked and smothered in cheese (and sometimes not even then). Some people gulp down pumpkin spice lattes; others go into sugar shock after just one sip.
"When it comes to taste, each one of us is hardwired differently," says Valerie Duffy, RD, professor of nutritional science at the University of Connecticut. And emerging research is showing that our flavor preferences may affect our waistlines and health in surprising ways. Check out the fascinating scoop on exactly what's going on inside your mouth and how to tap your taste buds to dump unwanted pounds.