Superfoods Healthier Than Kale
Wednesday, March 9th, 2016 at 6:08 pm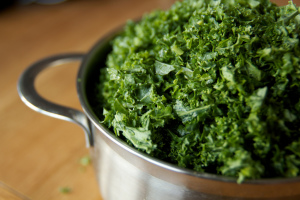 In the food world, the biggest celebrity of all might be kale — the Shakira of salads, the Lady Gaga of leafy greens. It's universally recognized that kale anything–kale chips, kale pesto, kale face cream — instantly imparts a health halo. Even 7-Eleven is making over its image by offering kale cold-pressed juices. And yes, kale has plenty of benefits — including high levels of folate and more calcium, gram for gram, than a cup of milk.
Still, kale's actually not the healthiest green on the block.
Tagged with: healthy eating
Filed under: Healthy Eating
Like this post? Subscribe to my RSS feed and get loads more!