Green tea ingredient may kill oral cancer cells
Wednesday, February 3rd, 2016 at 10:03 am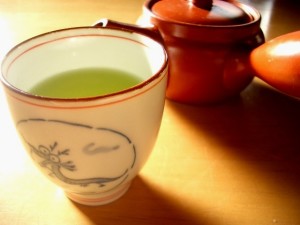 A compound found in green tea may trigger a cycle that kills oral cancer cells while leaving healthy cells alone, according to Penn State food scientists. The research could lead to treatments for oral cancer, as well as other types of cancer.
Earlier studies had shown that epigallocatechin-3-gallate (EGCG), a compound found in green tea, killed oral cancer cells without harming normal cells, but researchers did not understand the reasons for its ability to target the cancer cells, said Joshua Lambert, associate professor of food science and co-director of Penn State's Center for Plant and Mushroom Foods for Health. The current study shows that EGCG may trigger a process in the mitochondria that leads to cell death.
Tagged with: health
Filed under: Genearal Health Care
Like this post? Subscribe to my RSS feed and get loads more!