Friday, January 1st, 2016 at 2:03 pm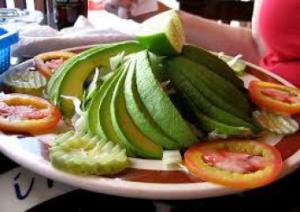 An avocado a day might help keep bad cholesterol at bay.
Eating one per day as part of a certain heart-healthy, cholesterol-lowering diet can help improve "bad" LDL cholesterol levels in people who are overweight or obese, according to a small study in the Journal of the American Heart Association.
Cholesterol is a type of fat made by the body. It's key for good health. But high levels, often caused by an unhealthy diet, can raise the risk of heart disease and stroke. Being overweight raises your risk of having high LDL levels.
Avocados are a source of monounsaturated fat, which is good for you when eaten in moderation. They're also rich in vitamins, minerals, fiber, compounds that block cholesterol absorption in the body (phytosterols), and antioxidants that can play a role in preventing cancer and heart disease (polyphenols).